On-Demand: How Leaders Manage Organizational and Technological Change on the Path to S/4HANA and the Cloud
Watch the Fall Technology Executive Forum Virtual Event On-Demand Now!
Meet the Experts
How Leaders Manage Organizational and Technological Change on the Path to SAP S/4HANA and the Cloud
Change and transformation have become clichés in today's discussion of business and technology challenges. Leaders have never had to manage such a mix of economic, market, and geopolitical pressures. This has forced executives to rapidly renovate their core infrastructure and business processes with moves to SAP S/4HANA and the Cloud as well as apply a variety of advanced technology from analytics to automation and AI. To thrive today, decision-makers must implement innovative approaches and solutions while updating their skill sets and organizational structures. Success is determined by leaders' ability to inspire all levels of their organization to embrace change. In this interactive virtual event, you will learn from real-world CIOs and executives who run SAP. You will:
Understand why and how high-performing organizations are taking a more comprehensive approach to change management that goes far deeper than leveraging soft skills and that institutionalizes change structures such as centers of excellence.
Learn how SAP execs are enticing their teams to embrace changes to business processes, new infrastructure, and core solutions.
Discover how leaders who run SAP are managing the change associated with big moves to SAP S/4HANA and the cloud.
Receive practical steps you can take to build an effective change management and innovation strategy that is based on sound strategy and communications.
What SAP Decision-Makers Need to Know about SAP Business Technology Platform (BTP)
SAP Business Technology Platform (BTP) has evolved into a foundational offering in SAP's solution portfolio. But where does BTP fit into the overall roadmap and how should you be considering this solution as part of your transformation and technology strategy? This interactive session will help provide SAP execs and decision-makers with a fundamental understanding of the SAP Business Technology Platform, its core features, capabilities, and use cases. You will:
Understand how BTP can help you integrate and extend existing on-premise and cloud-based SAP solutions.
Discover why and how SAP customers are using BTP to optimize workflows and business processes.
Know how BTP can be leveraged to develop new cloud-based applications that integrate into SAP S/4HANA and other SAP solutions.
Prepare for the skillsets and prerequisites for optimizing your use of BTP within your organization.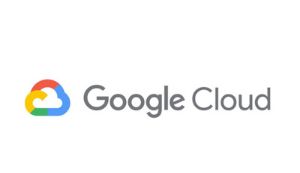 Watch the On-Demand Session today!